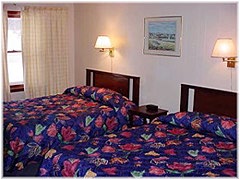 Located on US Hwy 2 in the heart of Big Snow Country. Near gas, groceries, dining, and 4 miles from Ironwood. Lounge next door. Snowmobile to your motel room from scenic trail #2. Drive a few minutes to major ski hills or 30 minutes to breathtaking waterfalls and Lake Superior. Treat yourself to comfortable rooms with 75 cable TV channels, air conditioning, in-room coffee, free local phone calls and lots of parking for boats or trailers. Smoking and non-smoking. Refrigerators and microwaves available. Dogs are welcome with advance notice. Visa, Mastercard, American Express and Discover accepted.
The Bluffs Inn
West U.S. Hwy 2
Bessemer, MI 49911
906-667-0311 (Reservations: 1-866-667-3317)
Comments Via Facebook
Additional Comments
No Comments »
No comments yet.
RSS feed for comments on this post. TrackBack URL
Leave a comment