Front Porch of Grand Hotel – Mackinac Island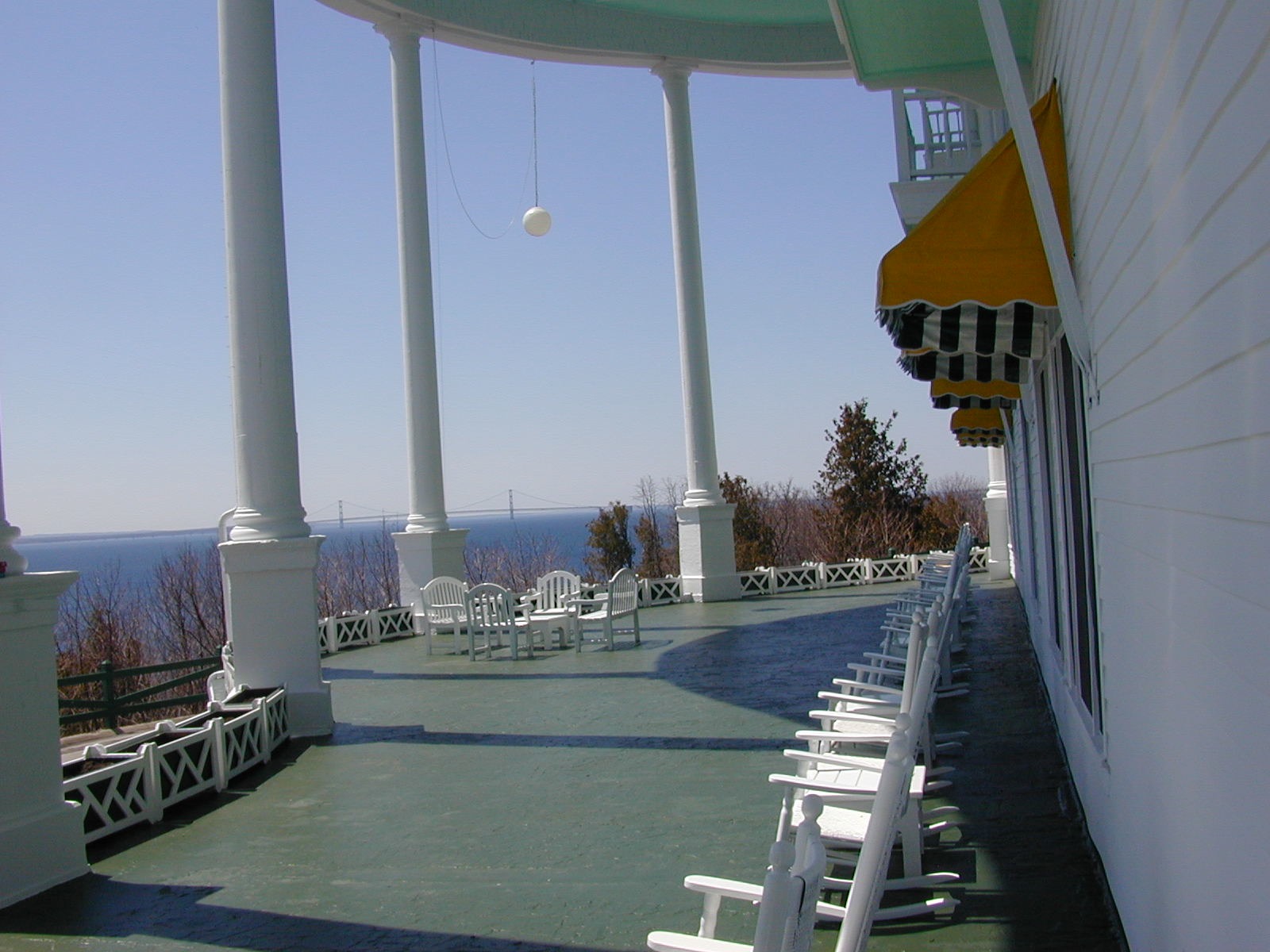 Grand Hotel's front porch – the longest porch in the world at 660 feet – bestows upon its guests all the elements of a relaxing vacation – a lovely setting to sit and enjoy the passing of the day and the perfect meeting spot to gather with family and friends.
Perched on the western bluff of Mackinac Island, high above the Straits of Mackinac, the porch – a three-story veranda that extends the length of the hotel – is a majestic platform for guests to view the splendors of Mackinac Island – from the colorful, well-kept gardens below to the Mighty Mackinac Bridge in the distance.
In the early 1890s Grand Hotel's Front Porch became the principal meeting place for all of Mackinac Island, as well as a promenade for the elderly and a "flirtation walk" for island romantics. During the early 1900s people would choose to gather on the porch and in the hotel Parlor to pass time and discuss current events.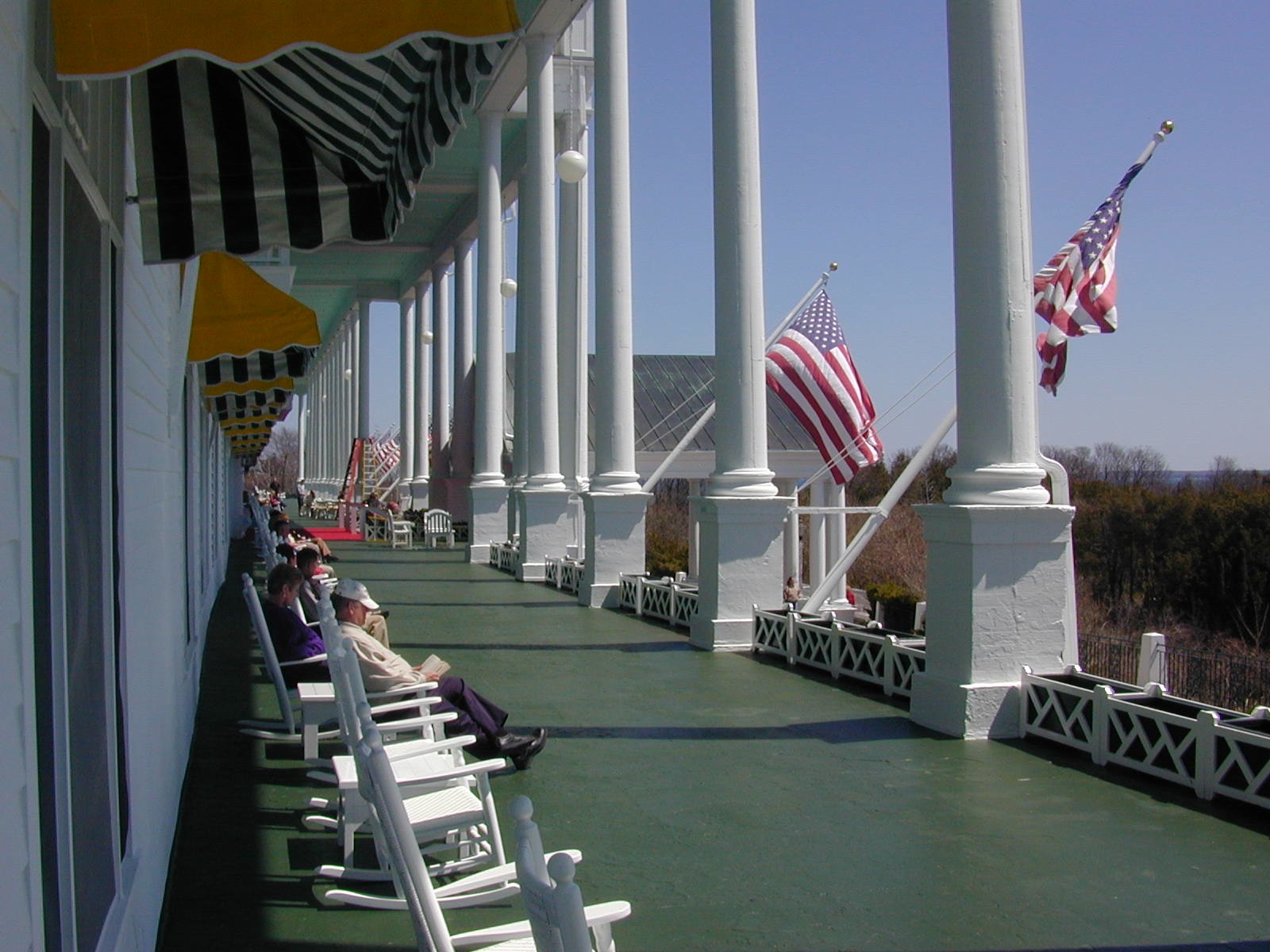 The front porch is lined with red geraniums in 238 wooden flower boxes hand-crafted by master craftsman Don "Duck" Andress.
GRAND HOTEL WEDDINGS
The front porch is the site of many of the beautiful weddings performed on Mackinac Island during the summer season. From this one-of-a-kind vantage point, brides and grooms and their guests can see the Straits of Mackinac, Mackinac Bridge and the Grand Hotel gardens below.
CHESS, ANYONE?
At the east end of front porch a giant chess board with kings and queens and knights and pawns ready and waiting for guests to move them through a memorable open-air chess match.
Today admission to the hotel and the front porch is $10.
Visit Grand Hotel Website >>>>
<>

UTR Michigan – Mackinac's Grand Hotel – the Biggest Front Porch in the world
<>
Grand Hotel – Photos From Instagram
Here are the latest photos of Grand Hotel via instagram.
<>