Chianti – Mission Point Resort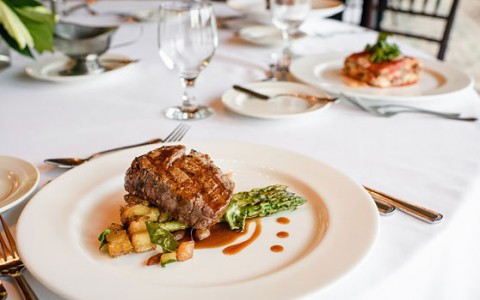 Important update for Chianti: due to record low national unemployment and a lack of H2B visas which allow for temporary workers from other countries to work, thousands of businesses around the United States do not have enough staff. Northern Michigan, Mackinac Island and Mission Point have been impacted.
At this time, we simply do not have enough staff to open Chianti. Please accept our sincere apologies. We are as saddened as you not to be able to serve you in Chianti at this time.
We welcome you to dine at Bistro on the Greens and Round Island Bar & Grill, where Chef Matt Nelson and his team have created a host of delicious new items for the 2019 season!
<>
Traditional, house-made Italian pastas, sauces and fare are hallmarks of Chianti. Begin the evening with a cocktail in the Library then savor the lovingly prepared cuisine al fresco on the lake view porch accompanied by live piano entertainment.
Monday night is a local favorite, Prime Rib night, where Chef carves your meal table-side.
The third week of the month, beginning in June, Chianti will host "The Mission Point Cookbook Series". Each month, our culinary team will showcase its depth of skill and knowledge by creating their takes on a few dishes from classic cookbooks. In June, the team will prepare several items from Essentials of Classic Italian Cooking by Marcella Hazen.
4:00 – 10:00 pm (Dining from 5:00 pm)
9:00 – 1 pm Saturday & Sunday Brunch
<>
Visit Chianti – Mission Point Resort Website >>>>
<>
Visit Chianti – Mission Point Resort Website >>>>
<>